1. Launch IB Key
2. Tap on the icon "Settings" on the bottom toolbar
3. Tap on the button "About"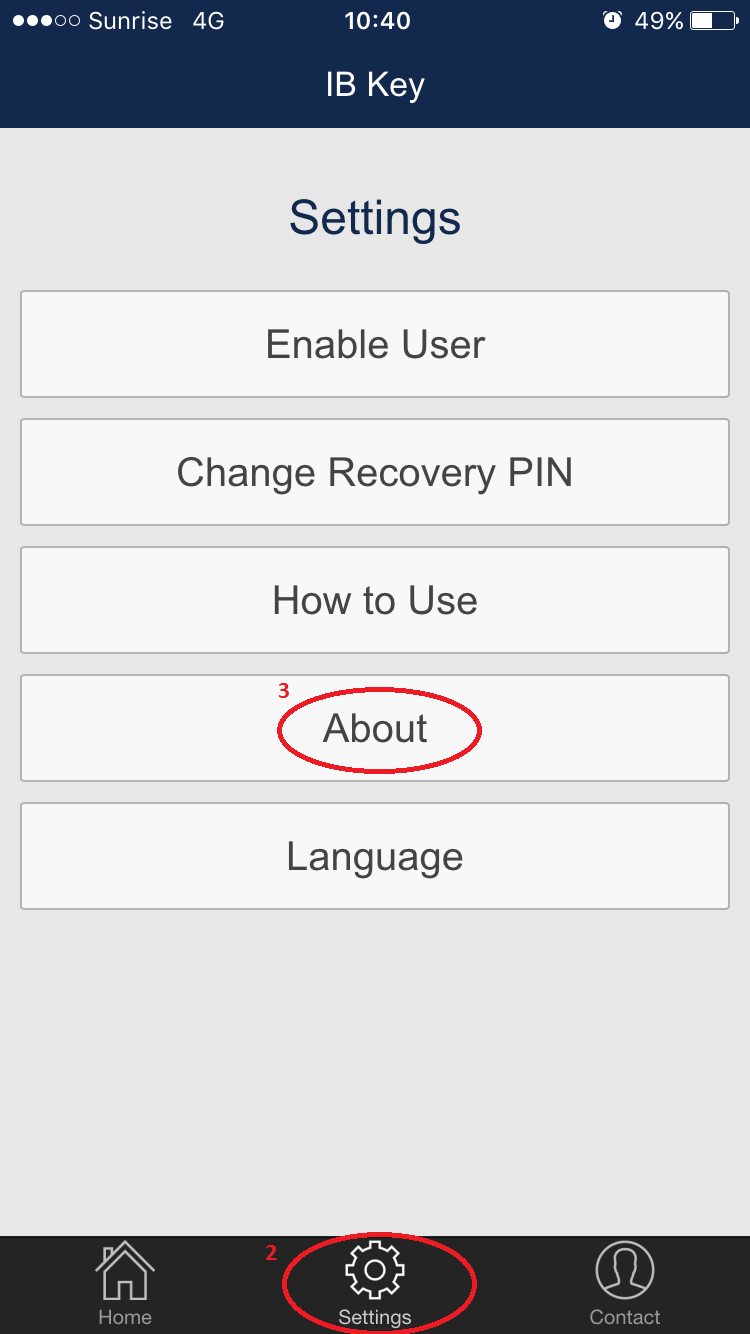 4. Tap rapidly 5 times on the version number. Please notice that the version number on your screen does NOT have necessarily to correspond to the one in the screenshot below.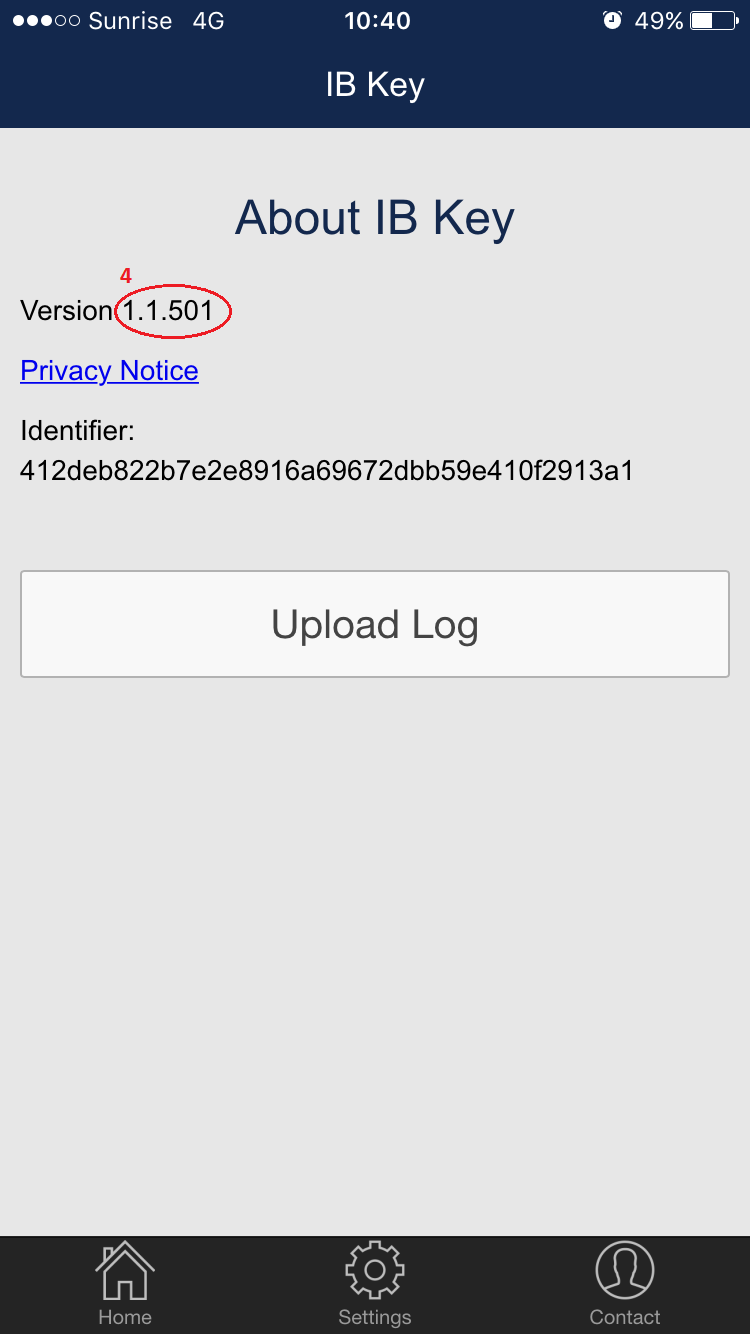 5. If the action at point 4. has worked as expected, some technical detail lines will be displayed within the lower part of the screen.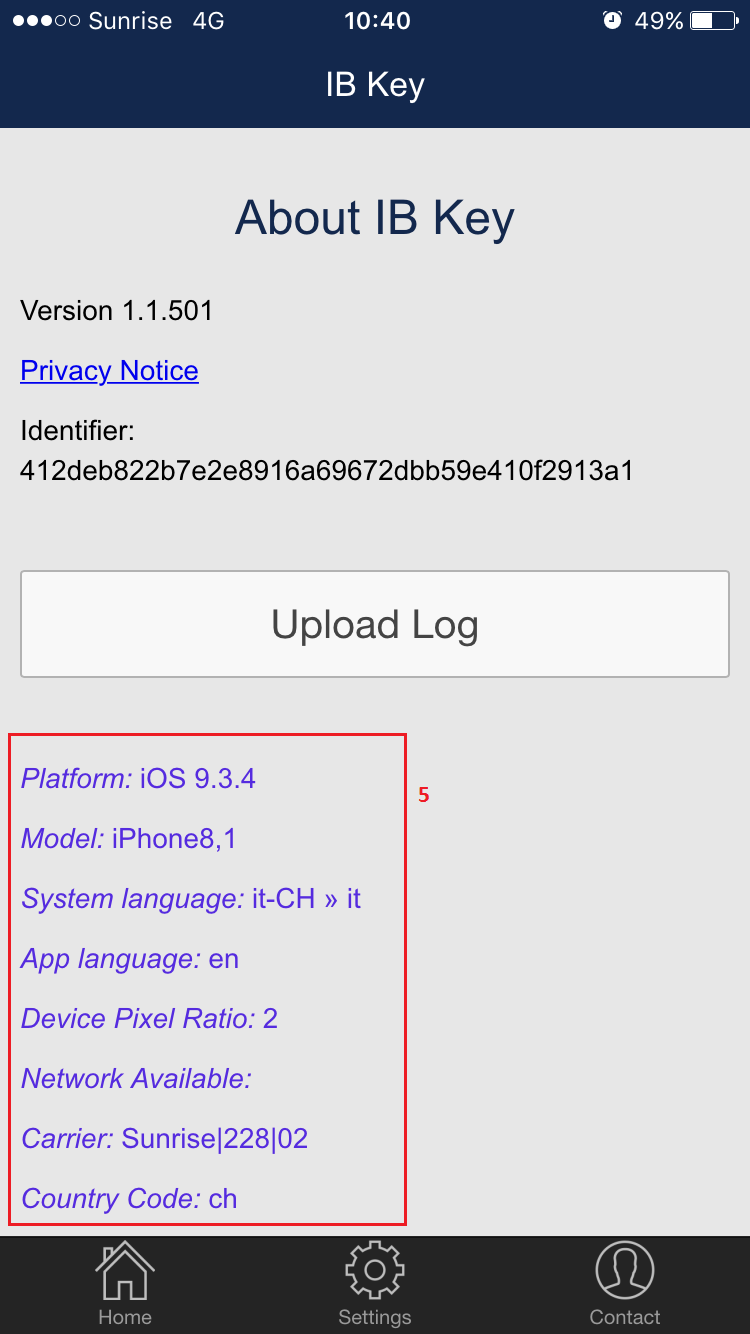 6. Tap on the icon "Settings" on the bottom toolbar
7. Tap on the button "Debug Mode"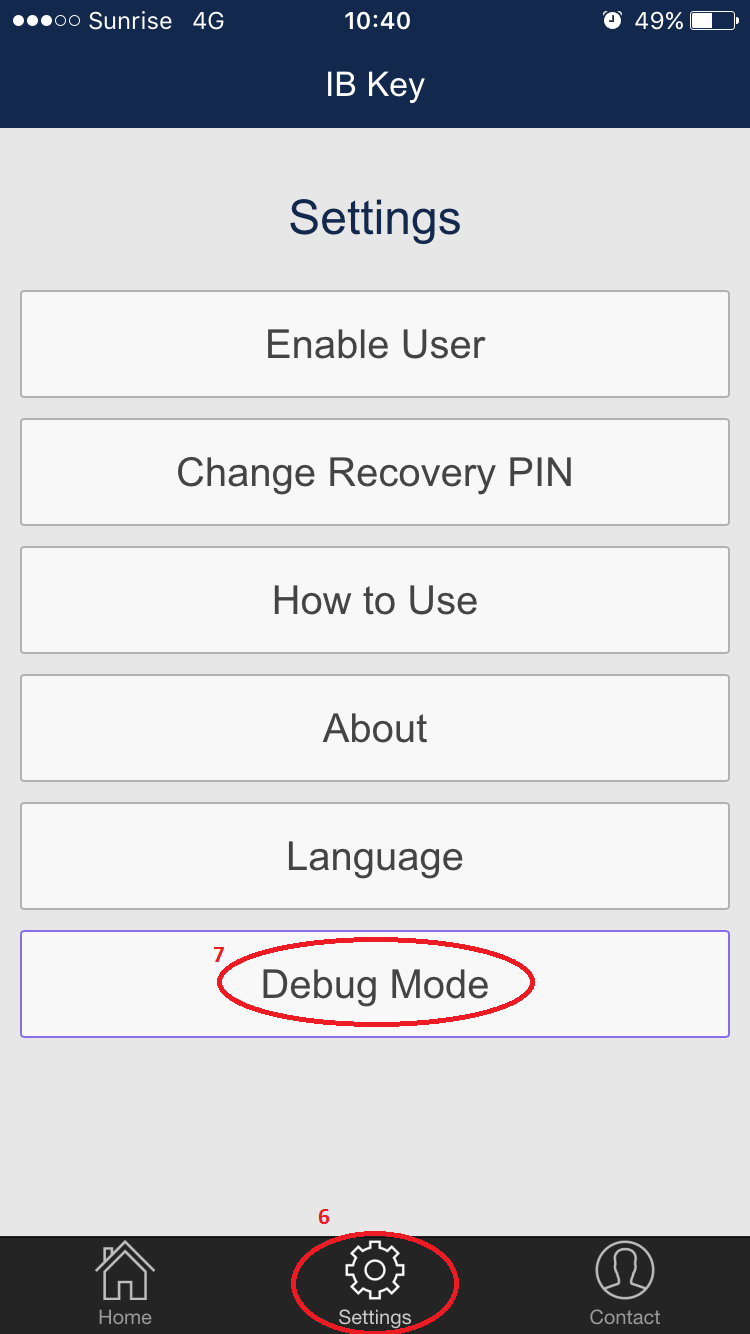 8. Tap on the button "Reset Application"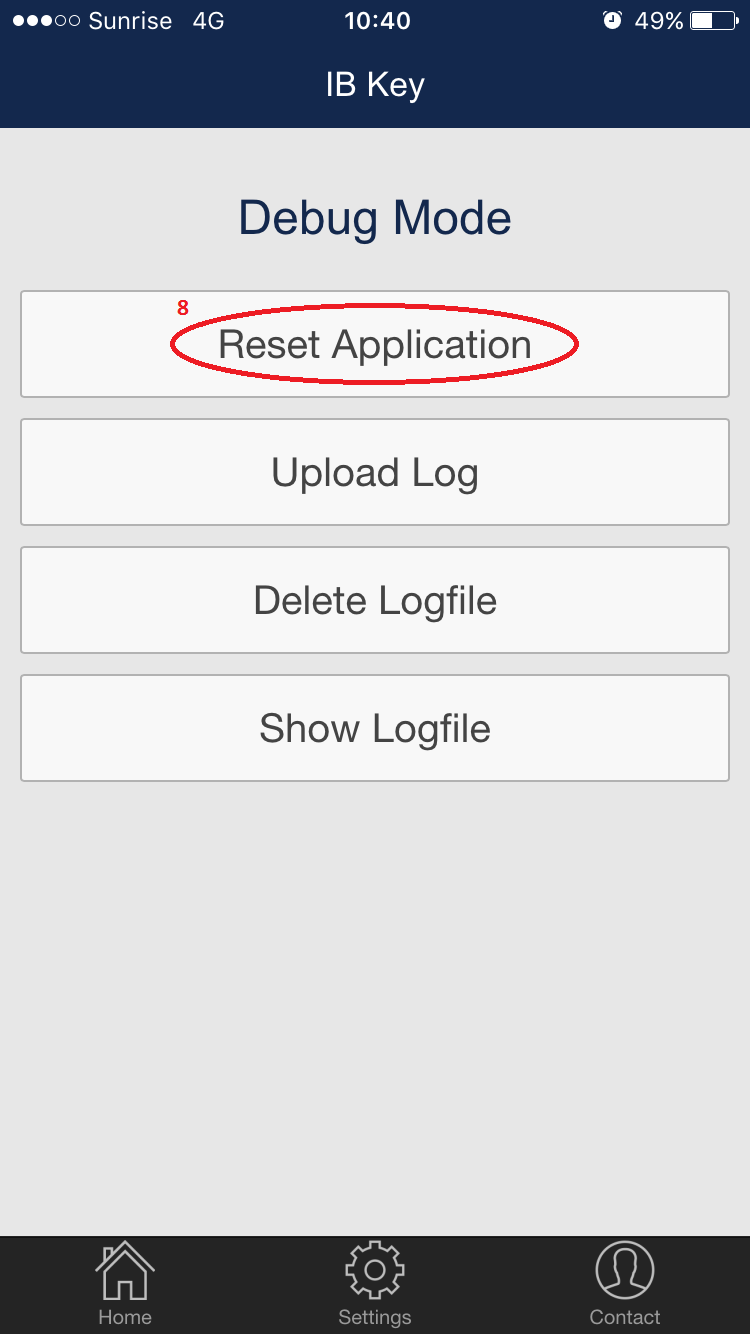 9. Tap on the button "Reset"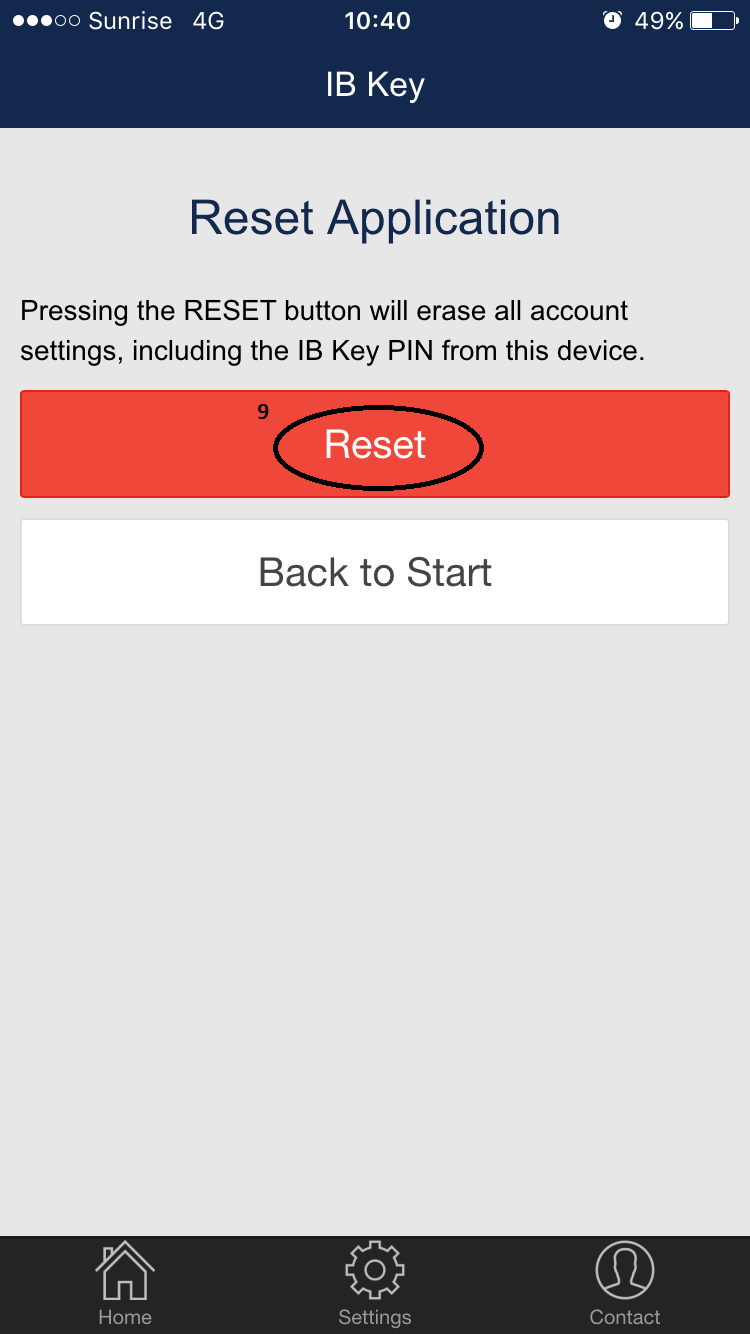 10. A confirmation message will be displayed.Now you can tap on the button "Back to Start"
11. You can now reactivate the IB Key using the "Enable User" button. If the IB Key was in an activated status prior to the cache cleaning, you would need to call the IB Customer Service in order to obtain a Temporary Code to be used during the "Enable User" procedure.